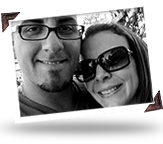 more about me
My name is Joseph Lis
and I am an interactive designer looking for my next big project.
I have over a decade of industry experience along with a proven track record in designing successful initiatives across all forms of interactive media.
I specialize in the design and development of interactive media including web sites, flash-based presentations, applications and video games.
I constantly leverage my skills and experience to produce creative solutions that resonate in the hearts and minds of my clients and ultimately, their customers.
When I am not designing, I am spending time with my family, playing SuperDad with my amazing children, or chasing some achievement points on xbox-live.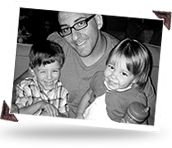 At the end of the day, I am a simple family man. Going home to my wife and kids means the world to me.
clients are talking